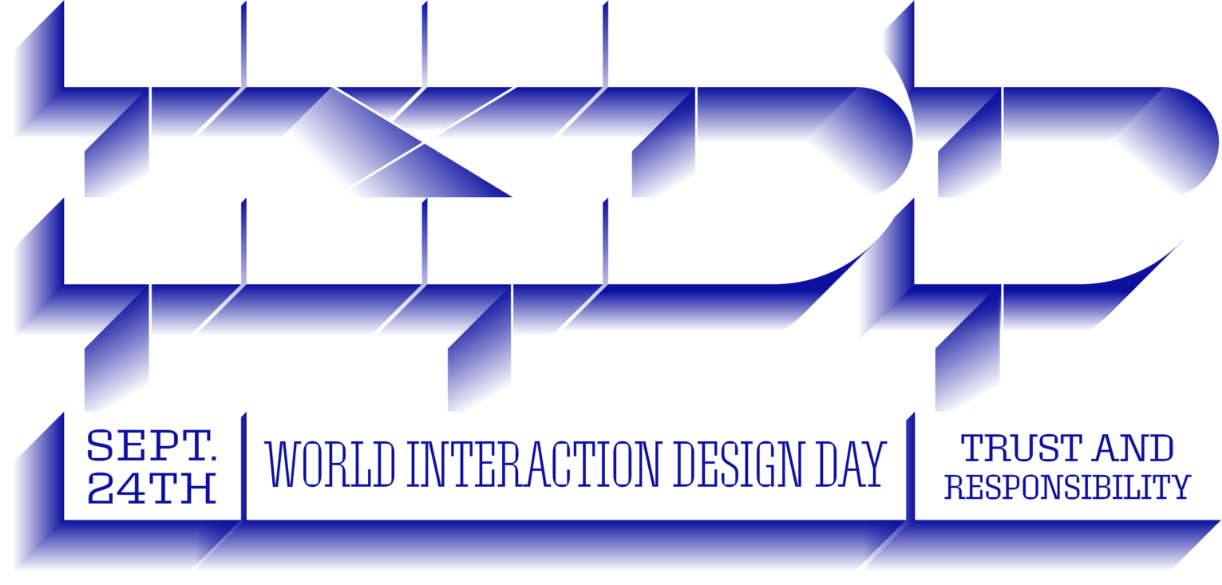 World Interaction Design Day
September 24, 2019
World Interaction Design Day is an annual event where we come together as a united global community to show how interaction design improves the human condition.
Our aim is to have a positive, long-lasting impact by facilitating activities that support dialogue and outcomes.
Presented in partnership with Adobe and IxDA, we welcomed everyone to contribute by hosting activities for their local communities around the theme for 2019: Trust and Responsibility
#IxDD MOMENTS
Take a look at some moments from World Interaction Design Day!
UX DESIGNERS TO WATCH
Get inspired by 10 up-and-coming UX designers from all over the world, or join one of our global events to participate.
QUESTIONS & ANSWERS
World Interaction Design Day is a global celebration of interaction design impact on improving the human condition. Presented in partnership by Adobe and the Interaction Design Association, events take place in communities across the world one day in September each year. This includes presentations, workshops, and design showcases focused on elevating the work of interaction designers, and knowledge sharing.
The theme for 2019 was trust and responsibility. The theme challenged the interaction design community to explore their impact on trust and responsibility in their work, workplace, communities, and beyond.
World Interaction Design Day is first-and-foremost for interaction designers; events will focus on the practice of creating interactive digital products, environments, and services. If you're not an interaction designer, you're still very welcome to attend an event; developers, academics, students, and designers from other discipline will certainly find many of our events interesting and empowering.
To see all the events that happened in your community in 2019, visit our Events page. Sign up to be notified of 2020 activities.
While there are no specific guidelines, all events should host activities that support and advance the cause of interaction design as it relates to the annual theme.
If you'd like to be involved in supporting World Interaction Design Day, the best way is to host an event or help a local group host an event. Sign up for updates on 2020.
STAY INFORMED
Sign up to receive email updates about #IxDD events and activities, and learn how you can be part of advancing interaction design in communities across the globe.